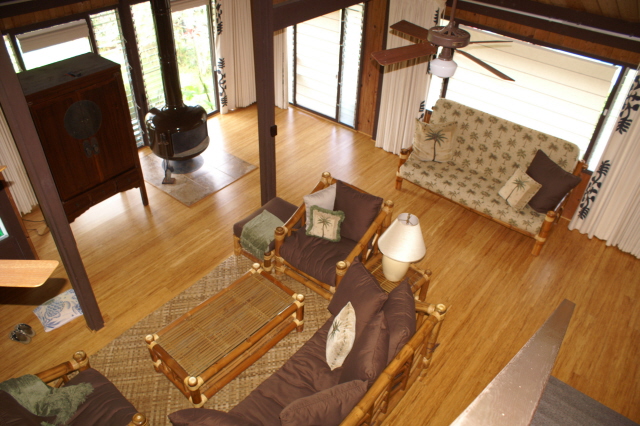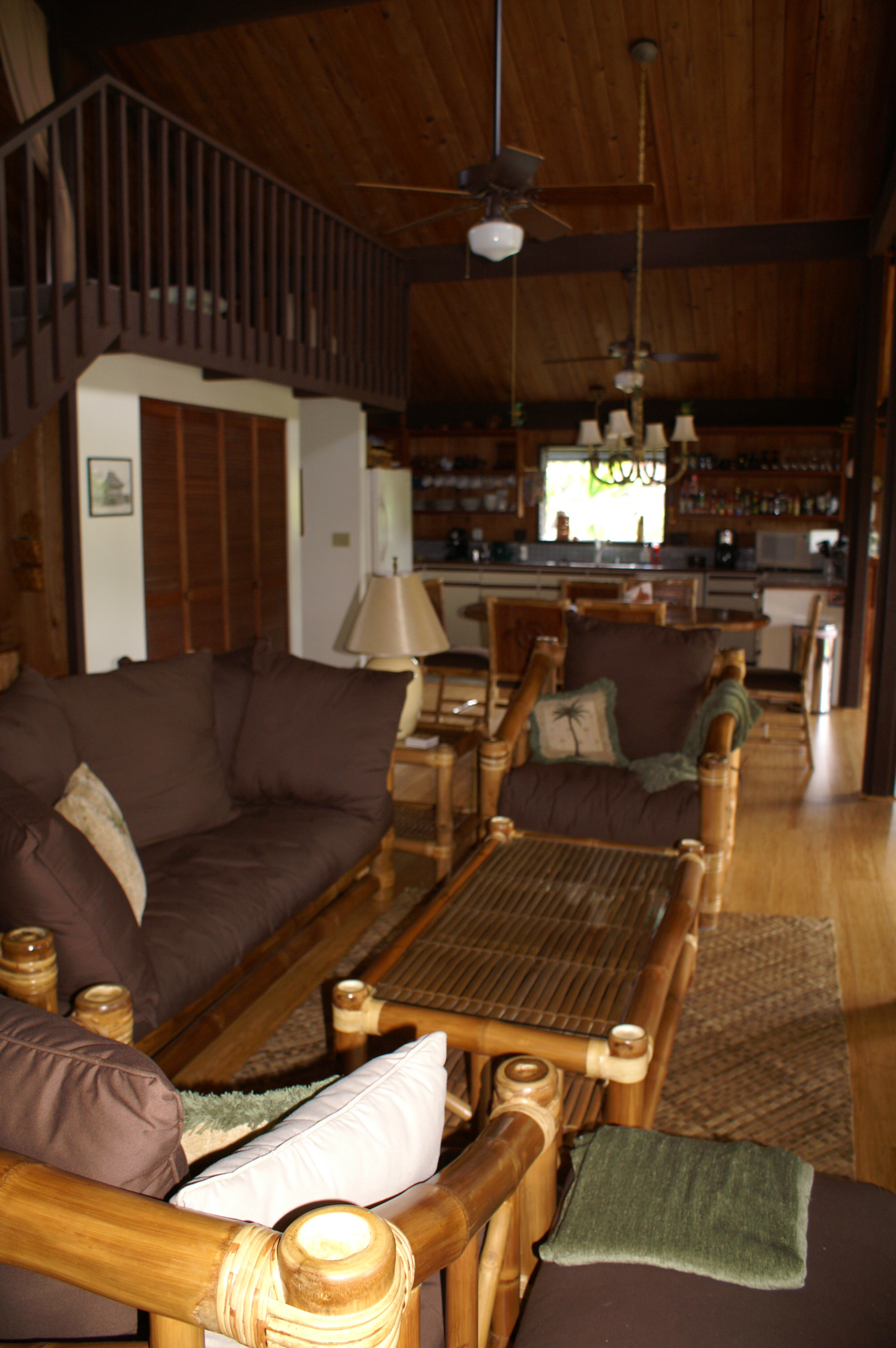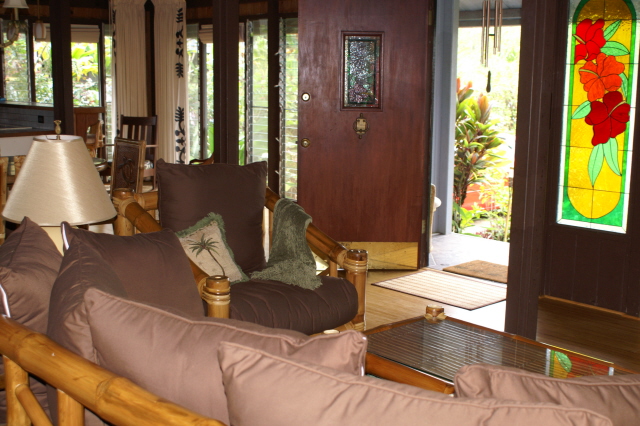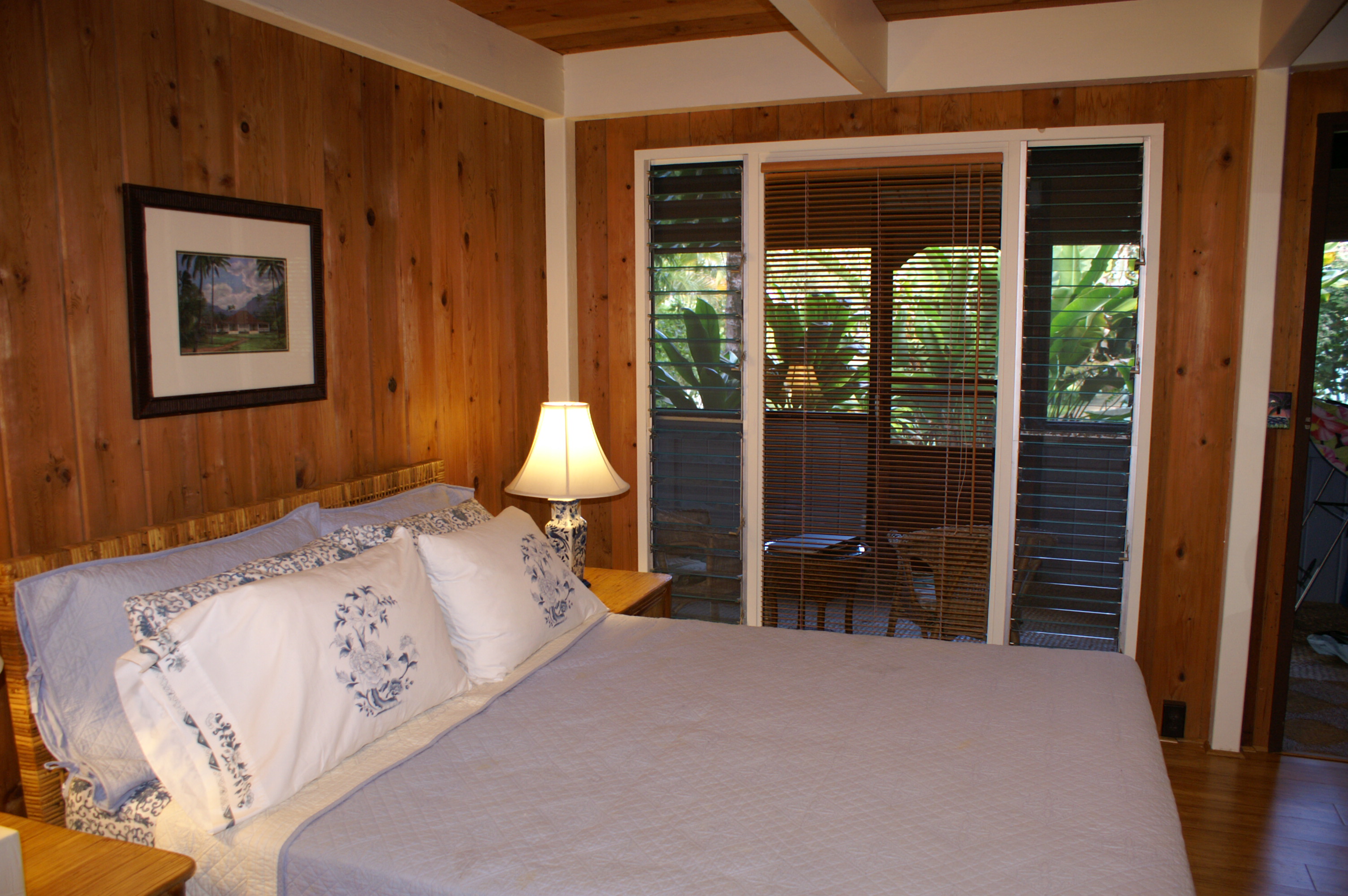 Above is middle, downstairs bedroom with queen size bed and door to the lanai.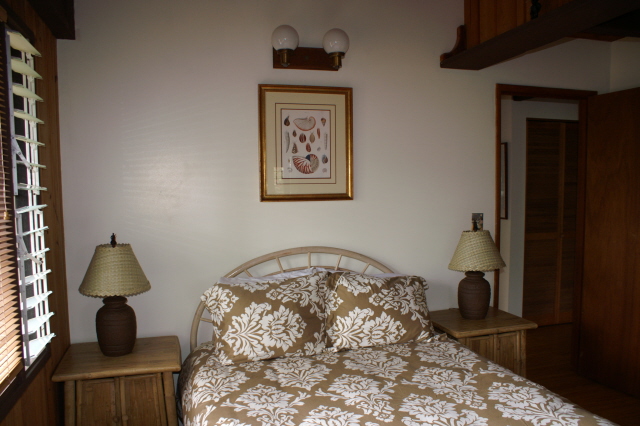 Pictured above is the smallest of the three downstairs bedrooms. This one has a double bed and large windows on two walls, one looking to the side of the house and the other into the lanai.
Below is master bedroom with king size bed and full bathroom with shower over tub. Bedroom has double doors to the lanai.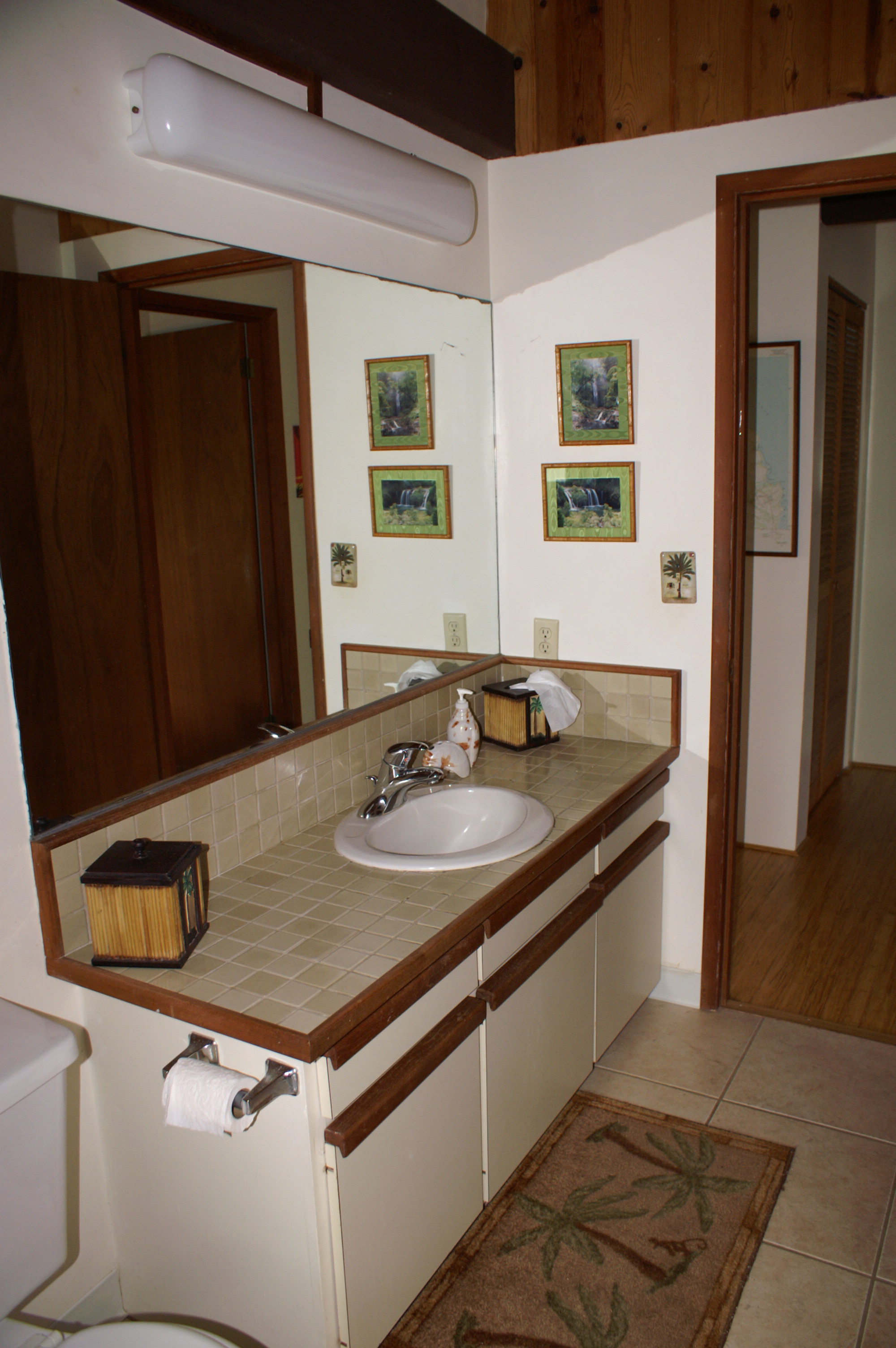 The main bathroom. Not seen is the tile shower.
Bananas trees outside the kitchen window.